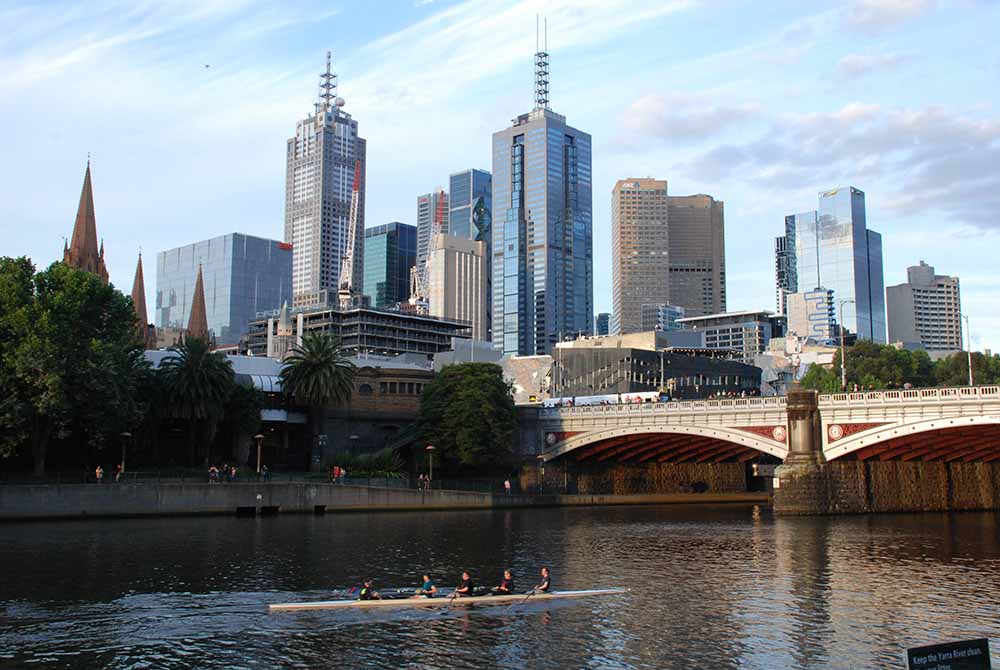 An Australian permanent resident is someone who holds a permanent visa but is not a citizen.

As a permanent resident of Australia, you generally can:remain in Australia indefinitely

– work and study in Australia

– enrol in Australia's national health scheme, Medicare

– sponsor eligible relatives for permanent residence

– apply for Australian citizenship, if eligible

– travel to and from Australia for as long as your travel facility permits.

– attend free English language classes provided by the Adult Migrant English Program

– Work in New Zealand

You may also qualify for other government benefits and services. If you hold a permanent visa, but you are not residing in Australia, your eligibility for the above may be impacted.

While a permanent resident has most of the rights and entitlements of a citizen, there are some differences.
Australian citizen
Australian permanent resident
Travelling
As a citizen you can stay in Australia indefinitely and travel in and out of the country whenever you want.

You also get the privilege of staying outside Australia as long as you wish to.

An Australian citizen returning to the country does not have to stand in long queues at the immigration counter. The new Arrivals SmartGate facility makes citizens' life easy. Eligible travellers arriving at Australia's eight major international airports have the option to self-process through passport control.
As a permanent resident you can stay in Australia indefinitely. However, if you choose to travel internationally after your initial five-year permanent residency visa expires, you need to obtain the Resident Return Visa (RRV) if you wish to return to Australia as a permanent resident.

Your RRV will be granted for 5 years if you have lived in Australia for 2 years in the last 5 years as a PR holder.

If you have not lived in Australia for 2 years in the last 5 years as a PR holder, then you might be given a maximum of 12 months travel validity on your visa if you can demonstrate substantial ties that benefit Australia.
Voting
Every Australian citizen aged 18 years or over is eligible and is required to vote in council, state and federal elections if validly enrolled.
In most cases permanent residents can't vote in Australian government elections. However, if a permanent resident was enrolled to vote (as a British subject) prior to 1984, they may remain eligible to vote
Becoming a member of parliament
An Australian citizen has the privilege to seek election to parliament.
A permanent resident can not seek election to parliament.
Consular support while overseas
The Department of Foreign Affairs and Trade (DFAT) provides consular assistance to Australian citizens. If you encounter any mishaps, accidents or injuries while travelling overseas, you will be able to receive full consular assistance from the Australian diplomatic mission in that country.

DFAT's Consular Emergency Centre provides urgent consular assistance round the clock to Australians in distress overseas.
Consular support is not available to permanent residents.
Federal government and defence jobs
Some of the jobs that require Australian citizenship as a criterion are:

– Australian Defence jobs
– Australian Federal Police
– Australian Border Force
– Department of Foreign Affairs and Trade
Permanent residents do not have the privilege to apply for work in the public sector and the Australian Defence Force.
Visa-free travel to 185 countries
According to the 2021 Henley Passport Index, which compares the visa–free access of 199 different passports to 227 travel destinations, Australia ranked 9th in the world with access to 185 countries visa-free.
A permanent resident does not hold an Australian passport.
Financial assistance for education
Australian citizens also receive student loans and reduced fees for eligible courses in Australia. Among such loans is the HECSHELP loan scheme.
HECSHELP is a loan scheme for eligible students who are enrolled in Commonwealth supported places. This can support them to pay their student contribution amounts. However, it cannot be used for additional study costs like accommodation or textbooks.

If you are an Australian citizen and if your university reasonably expects that you will undertake at least some of your course of study in Australia, then you will meet the residency requirements for HECS-HELP assistance.
You will not meet the HECS-HELP residency requirements if your university reasonably expects that you will not undertake any of your course in Australia. If you plan to study the entire course overseas through distance education, then you will not meet the HECS-HELP residency requirements.
Permanent residents cannot access the HECS student loan system,
Protection from deportation
Generally an Australian citizen cannot be deported from Australia if they do not have dual citizenship as Australia does not allow someone to become stateless.

If you hold dual citizenship, the Australian Government could revoke your Australian citizenship and deport you if you give false and misleading information or there was fraudulent activity around your citizenship application, or you act contrary to your allegiance to Australia, for example by engaging in terrorism-related conduct.
A permanent resident can be deported within a specified period of entry if:

– They are sentenced to imprisonment for more than 12 months
– They are considered to be a threat to the security of the country
– They fail the good character test